An Evergreen Christmas Quilt Pattern for the Holidays
Experience the enchantment of the holiday season and enjoy making An Evergreen Christmas Quilt Pattern. Adorned with evergreen trees and swirling peppermint wheels and complemented by classic black and white check, this pattern is all about adding charm to your holiday celebrations.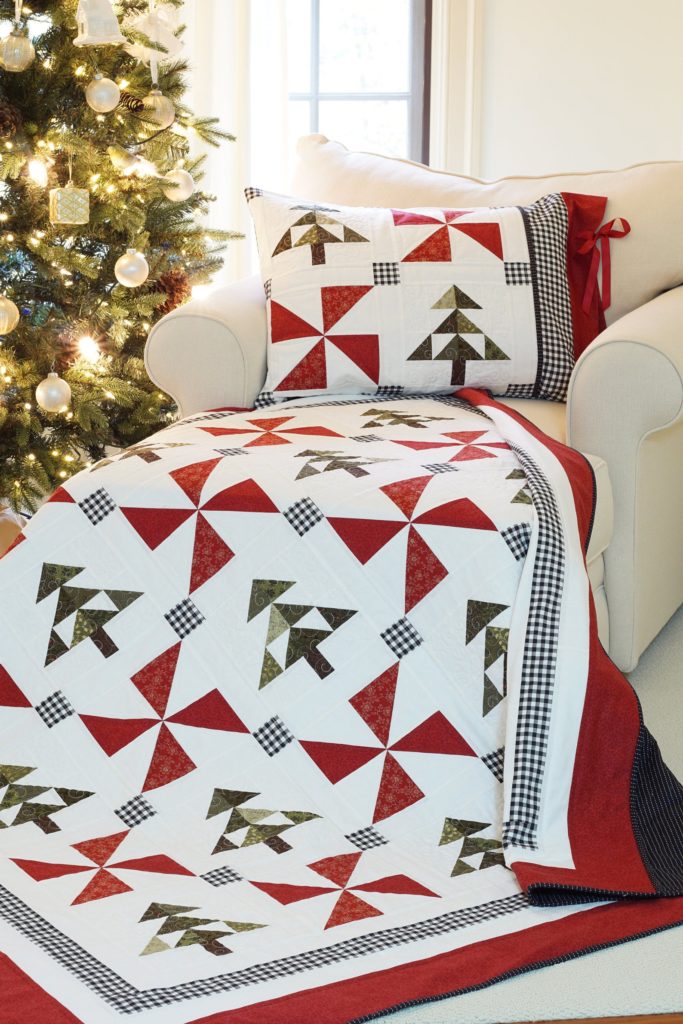 A Beautiful Christmas Quilt Pattern!
Beautiful and easy, our An Evergreen Christmas Quilt Pattern is the perfect companion for cozy moments like watching Christmas movies, snuggling up with a festive book, or enjoying peaceful naps in a beautifully decorated bed!
BONUS Pillow Sham Pattern – 2 Patterns Included
The delightful Evergreen Christmas Pillow Sham Pattern is a special bonus, designed to perfectly complement the quilt. Featuring a cleverly concealed hidden pocket, it's ideal for tucking away a cherished book, journal, or for little ones to stow their favorite toys. Whether it's for cozy naptime moments or a visit to Grandma's, this sham adds an extra touch of whimsy and charm to your holiday decor.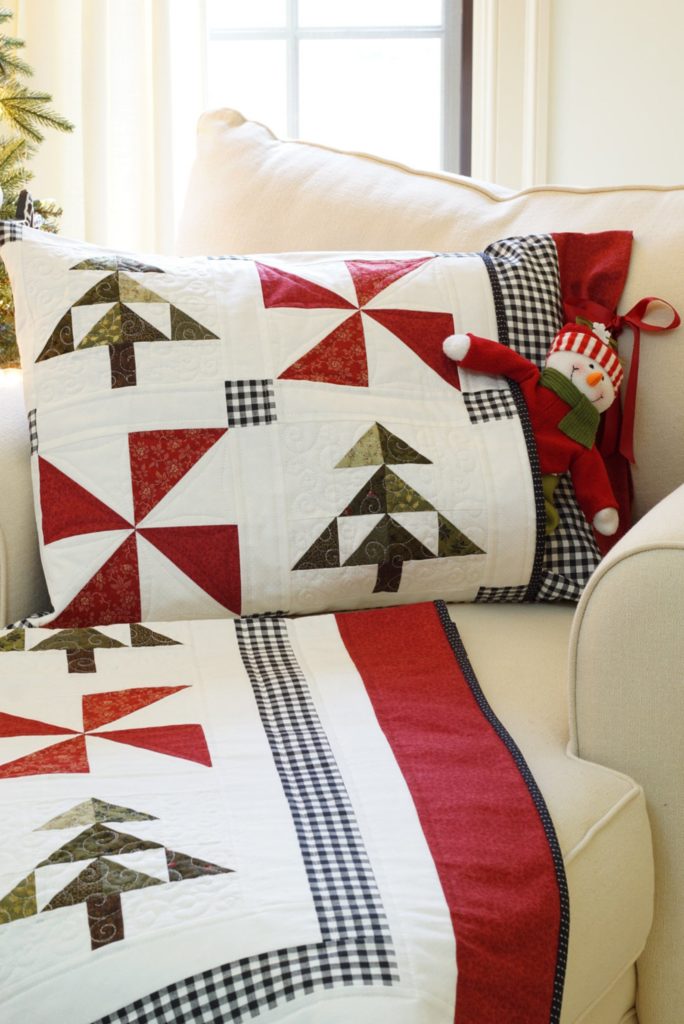 You can make just the pillow sham and fill it with a standard pillow form, then tuck a special toy or book into the secret pocket for a truly one-of-a-kind Christmas gift that will bring joy to any child's heart!
Quilt Pattern Details
HIGH-QUALITY & EASY to Follow Step-by-Step Instructions with Color Diagrams & Quilting Tips.
FINISHED MEASUREMENTS – (All Sizes Included)

Youth – 48″ x 58″
Throw – 68″ x 68″
Queen – 88″ x 88″
King – 108″ x 108″

An Evergreen Christmas Pillow Sham Pattern – 21″ x 30″
QUILTING LEVEL – EASY – Confident Beginner
To see more pictures or to purchase An Evergreen Christmas Quilt & Pillow Sham Pattern in my Etsy shop, click on the link.
You May Also Like –
An Evergreen Christmas Table Runner Pattern!
Copyright © Maple Cottage Designs