Pinwheel Dreams Quilt Pattern
This darling quilt is part of our "Dreams Collection" patterns and is oh so soft & dreamy! Perfect for beginner quilters or for a quick & easy project.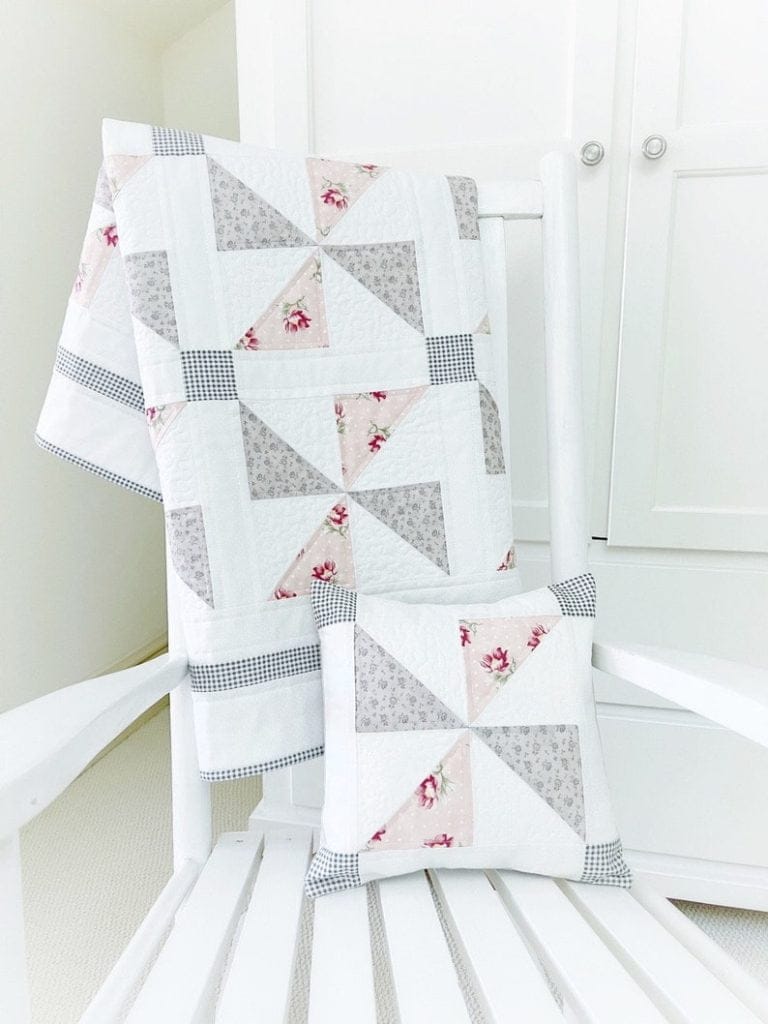 Dreamy Collection
Pinwheel Dreams Quilt Pattern features sweet pinwheels in rows with accent squares and border. It's Beginner Friendly and perfect for a baby quilt, crib quilt, or beautiful bed quilt! 5 Sizes Included – Newborn, Crib, Throw, Twin & Queen Sizes. Make 2 for sibling quilts or for mommy & me quilts!
This is our second pattern in our wonderful "Dreams Collection", our first being Starlit Dreams and the third being Churn Dash Dreams. It's so fun to have a collection of quilts with the same feature fabrics!
BONUS Pillow Pattern
Two patterns are included – and the pillow is just as sweet & easy to make! Sized perfectly for toddlers to enjoy or use as an accent piece on a chair.
Make it in pink & gray, blue & gray or whatever you like. Quick & easy projects.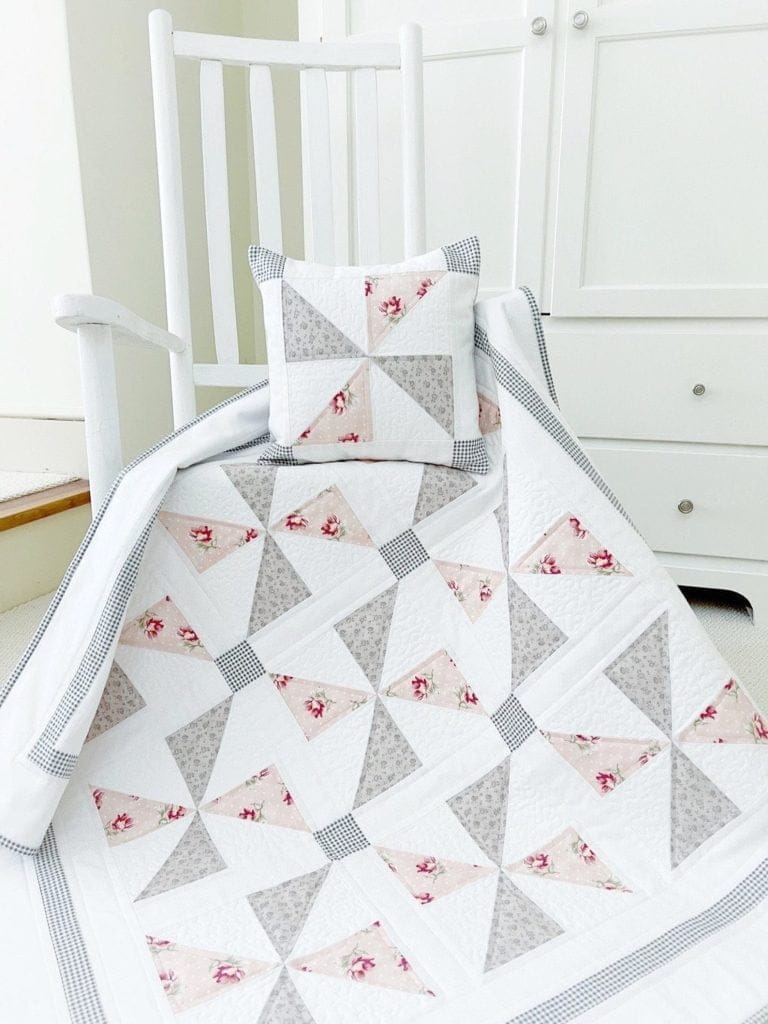 Quilt Pattern Details
HIGH-QUALITY & EASY to Follow Step-by-Step Instructions including color diagrams & helpful tips!
FINISHED QUILT MEASUREMENTS (All Sizes Included)

Newborn – 40″ x 40″
Crib – 50″ x 50″
Throw – 60″ x 60″
Twin – 70″ x 70″
Queen – 80″ x 80″

FINISHED PILLOW MEASUREMENT – 12″ x 12″ square with easy envelope back closure. (Pillow not suitable for babies to use.)
QUILTING LEVEL – EASY – Beginner.
To see more pictures or to purchase Pinwheel Dreams Quilt Pattern click on the link to visit my Etsy shop.
Copyright © Maple Cottage Designs
enjoy!